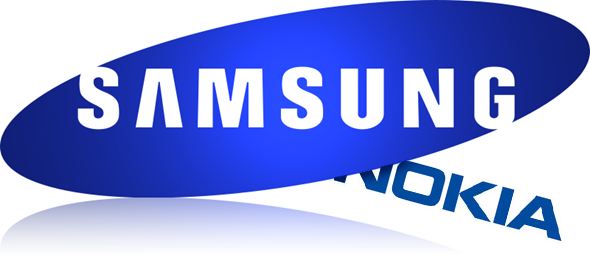 After a decent run of fourteen years at the top, Nokia has finally relinquished its crown as the world's biggest mobile phone manufacturer. According to statistics from research company IHS iSuppli, Samsung is now the biggest global producer of mobile phones.
The results are unsurprising for many as Samsung has had another strong year despite legal protests from jealous rivals Apple. With the success of the flagship Galaxy SIII phone as well as a large variety of other Android handsets, Samsung's sales have achieved a massive increase in 2012.
The data that was just released this month shows that Samsung's market share (ranked by units shipped worldwide) will rise from 24% to 29% from 2011 to 2012. This makes it the first time the South Korean tech company has taken the top spot in the rankings. Global smartphone sales have massively risen this year and Samsung have been well positioned to capitalise on the 35% increase. Indeed, smartphone sales now represent almost half of all new mobile phone purchases and Samsung is doing better than anyone else in this area.
Similarly, we are starting to suspect that 2012 will be the beginning of the end for previously-dominant giant Nokia. The Finland-based company was caught out by the advent of the smartphone after dominating the market with its vast range of mobile phones. In a post-iPhone world, its struggled and failed to remain competitive. After tying itself to the ill-fated Windows Mobile operating system and with teething problems moving over, overall sales have plunged. Meanwhile, the older Symbian-based Nokia handsets are looking more and more dated and poor in comparison to modern smartphones.
Elsewhere, Apple raised its profile a decent amount with its share of mobile phone handset sales rising from 7% to 10% in 2012. Other leading manufacturers include ZTE Corporation an up-and-coming producer based in Shenzhen, China who remained with a respectable 6% market share. Taking fifth place is LG which is the second-largest electronics and technology company in South Korea.
This is the first time since 1998 that Nokia has not been the world's biggest mobile phone seller. The end of its fourteen year reign is largely precipitated by its poor performance in the emerging smartphone market. Analyst Wayne Lam said that "Samsung's successes and Nokia's struggles this year were determined entirely by the two companies' divergent fortunes in the smartphone sector". A key emerging market is China where Android is completely dominant even though quite often you will find non-standard builds of the OS due to the lower popularity of Google services amongst Chinese users.
Looking at smartphone sales alone, Samsung is doing incredibly well. It has attained a massive increase in its share going from 20% in 2011 to 28% this year. Its increase provides some breathing room against arch-rival Apple who are stuck on 20% in 2012 compared to 19% last year. Samsung's far greater rise can be attributed to its ability to produce new handsets for specific niches quickly and at a high quality and the markedly better performance and price point of its phones compared to the lacklustre iPhone models. Samsung's decisive gains over Apple took place at both the upper end and lower end of the smartphone market thanks to its more diverse roster of handsets.
Despite this, it is important to realise that not much has changed overall – the smartphone market is still almost completely dominated by the Samsung/Apple duopoly. Together, the two companies account for almost half the smartphone sales now and this looks set to increase into 2013. Their main rivals have suffered in the last twelve months.
Nokia in particular has seen its market share take a steep dive. While it was selling 16% of all the smartphones worldwide last year and was not far behind Apple and Samsung, it now can only claim to sell 5%. This is roughly the same as the next two companies HTC and RIM. Both of these have also suffered a fall as they are being dominated by Samsung. RIM in particular is in a lot of trouble as the BlackBerry brand suffered some terrible press and people are increasingly starting to realise that proper smartphone as much more effective options for business use cases. Like IHS, we predict that the rise of the smartphone will accelerate even more into 2013 and that RIM and Nokia will do even worse than this year.
What about you? What are your thoughts on the figures from this research? Do you see a future for Nokia? What about RIM? And can Samsung stay ahead of the seemingly-infinite popularity of anything Apple puts out?