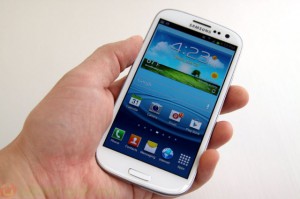 With the new iPhone 5 due out ever so soon, the latest sales figures from the flagship Samsung Galaxy S3 set a pretty high target to aim for. The South Korean company has just released its latest sales figures and has smugly announced that the Galaxy S3 sold over 20 million handsets in only its first 100 days of being available. Not bad for just over three months.
The gargantuan figures make the Galaxy S3 Samsung's most successful smartphone to date. The wide range of colours the phone is available in not to mention the stunning new Google OS – Jelly Bean – have been cited as important factors in the positive figures. Even Apple's jealous lawsuits haven't managed to significantly slow down sales of what's been called "the best phone available".
The Galaxy S3 has been massively more successful than its predecessors, the Galaxy S1 and Galaxy S2. In fact, it has actually sold six times faster than the already impressive S2. The full figures reveal that Galaxy S3 sold 6 million units in Europe, 4 million in North America the rest elsewhere but mainly in Asia.
What's clear is that the iPhone 5 will really have its work cut out for it. While it should be able to outsell Samsung's offering due to Apple's genius marketing, according to the latest figures the Galaxy S3 has been doing much better than the iPhone 4S. It's also been reviewing better. Only time will tell who wins the next smartphone battle.
What's your opinion? Do you have a Galaxy S3? Or are you holding out for the iPhone 5? Do you prefer Apple or Samsung phones? And what do you think will sell more – the Samsung Galaxy S3 or the Apple iPhone 5?