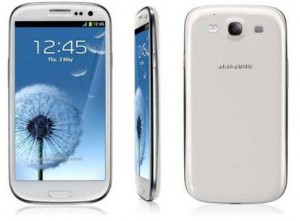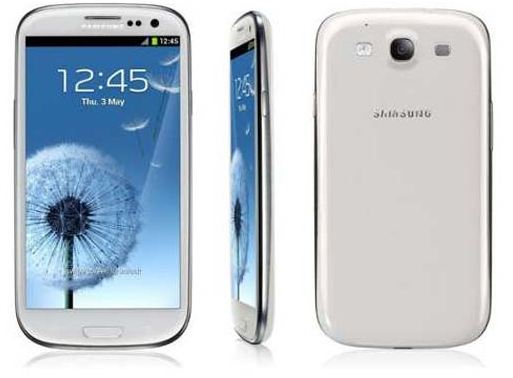 The brand-spanking new Samsung Galaxy SIII has been on sale in the UK since 29 May. The new Galaxy SIII has a gargantuan yet super-sharp 4.8-inch HD screen which is a complete treat to use. Samsung have also pulled out the stops to introduce a Siri-beating voice-command feature. One of the best features of the new SIII is the incredible 8MP camera and the latest Android software which is a vast improvement on anything iOS can offer. Top this all off with fantastic battery life and a blazingly fast processor and it's clear this is a killer handset.
Is it an iPhone 4S-beater? Well, the reviews have been pretty unanimous: this is the best phone currently available anywhere in the world. But should you upgrade straight away and, more importantly, can you afford to? Now the dust has settled after the initial rush and frantic pre-order period, it's time to sit back and take a more measured look.
For all of you who must have the latest and greatest mobile phone, we've scoured all the main mobile networks for all the fantastic deals currently available for the Galaxy SIII. By looking at different usage profiles, we've come up with the absolute best prices you can get on this incredible handset.
As ever, it's worth doing the calculations properly. The cheapest monthly rate doesn't necessarily mean it's the cheapest deal if there's a high one-off cost to buy a high-end phone such as this. Similarly, there's no point thinking you've got a good deal by getting a "free" upgrade from your network when it would have been cheaper to buy it SIM-free and go with a lower-priced contract.
Total cost of ownership
The best way to seek out the actual best deals is to calculate the Total cost of ownership. This is simply the overall amount you'll have to pay for a new Galaxy SIII taking account of the initial cost of the handset as well as the monthly price of the plan abd the length of the contract. Stated as a formula:
Total cost of ownership = costhandset + costmonthly tariff × tcontract length
As contracts usually have subsidised (or even free) handsets with pricier charges over the following months, this is the only way to fairly compare the available options. And with that out of the way, let's begin.
The average Joe
Statistically, the average smartphone user needs about 250 minutes of call time along with about 250 texts and 250 MB of data allowance every month. At this level, there are lots of options but some are objectively better than others.
3 has a great deal on the Essential Internet 300 plan. You get 300 minutes, 5000 texts and 250 MB of data for £28/month plus a one-off charge of just £99. This makes a total over a 24 month contract of £771. For even better savings, you might want to consider T-Mobile with exactly the same bundle except you get unlimited texts instead of 5000 each month (not that there's effectively much of a difference). This comes to just £704 over two years with a monthly rate of just £21 but an initial cost of £200 for the handset.

The light user
Light users might want to have a fancy phone but don't want to waste money and won't actually use up many minutes and texts. They often have access to free Wifi so they don't need a huge mobile data allowance. It's pretty hard to get good deal for light users on such a high-end handset but we've managed to dig a couple up.
O2 can give you 200 minutes, unlimited texts and 100MB data for just £18.50/month. Adding in the handset cost of £250, this comes to a total over two years of just £694. You can do even better with T-Mobile though as they will give you 100 minutes, unlimited texts and 250MB of data for just £622 over two years. That's only £15.50/month with the same initial cost of £250.

The internet addict
Many people nowadays use their smartphone as a second computer and with streaming video and audio easily available over high-speed mobile broadband, it's easy to burn through a gigabyte or more of data every month. Especially with VoIP solutions like Skype and popular messaging programs like WhatsApp, a big data allowance can even replace having lots of texts and minutes. To cater for the internet addicts, we've come up with the best plans available with at least 1GB of monthly data.
3 have been offering unlimited data for years and have a great 3G network to cope with it. They'll give you 500 minutes, 5000 texts and truly unlimited data for just £32/month. At this price band, the handset cost is only £29 making your two-year total £797. f you want to go PAYG it's actually possible to save even more money with Giffgaff. Just buy the handset for £499, get a free SIM and a £10 goodybag every month and your total cost over two years will turn out to be just £740. You'll get 250 minutes, as well as a very generous bundle of unlimited texts and data. T-Mobile can do a bit better as long as you don't mind having a low SMS and call allowance. They'll give you 50 minutes, 250 texts and a huge 1.5GB for only £21/month with a £200 one-off charge. This makes just £704 for the duration of a 24 month contract.

The extreme smartphone fiend
Power-users are glued to their phone for most of their waking hours. It's not uncommon to need 500 minutes every month as well as hundreds of texts and at least 500MB of mobile internet. The hard thing is keeping the costs down but we've identified some ways of doing it.
O2 will give you 600 minutes, unlimited texts and 500MB of data usage for £32 per month. With a one-off charge of £100, this makes a total of £868 over two years. 3 also have a great deal on their Ultimate Internet 500 plan: 500 minutes, 5000 texts and unlimited data for £32 per month as well. As the handset costs just £29, your two year total is only £797.
If you need more than 500 minutes, prices soon smash through the £1K mark for a 24 month contract. However, for the well-informed customers, a total cost of ownership calculation reveals a better option. PAYG with Giffgaff can be done by buying the phone outright for £499 then getting a free SIM and a £20 monthly goodybag. This gives you a chonking 800 minutes every month as well as unlimited texts and data and will only set you back a total of £980 over 24 months.

Final conclusion
So there you go. Before you buy a new Samsung Galaxy SIII, make sure you're got all the information you need to make a good decision. It's a shame Orange and Vodafone couldn't compete with the other networks but the only way to fairly compare deals across the networks and between PAYG and contract is by looking at the total cost of ownership. Don't be fooled by flashy offers of cheap monthly rates or free phones – make sure you run the numbers yourself (or leave a polite comment below asking us to look at a particular deal for you :)). We hope you've found this post useful and that you get the cheapest deal possible on your fab new phone.