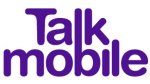 Summary
2G coverage: 99%3G coverage: 97%
TalkMobile is a virtual network that runs on the Vodafone network. You can check the TalkMobile coverage map to find out about the signal strength in your local area.
More info
TalkMobile is owned and run by the Carphone Warehouse, a mobile phone shop. By offering competitive deals and marketing itself through the retail stores, it has managed to build a solid customer base since it started in 2007. One of the main selling-points of TalkMobile is its good-value short-term contracts. It also offers some very competitive SIM-only deals and rolling 30-day offers that give much more for your money than the major operators.
As TalkMobile uses Vodafone to provide its network services, the signal strength should be exactly the same with strong reception throughout the UK. You can see more about precisely how good coverage your local areas has by clicking the link and checking out the TalkMobile coverage map above.
For more information, compare TalkMobile's coverage with other networks' mobile coverage or check out our complete TalkMobile review.