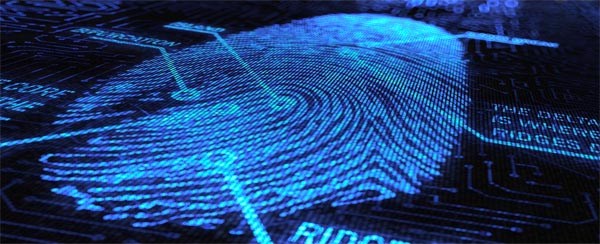 Leaked photos of the shell of the new iPhone 5S strongly suggest that it will feature a fingerprint scanner. Sources have revealed what is said to be shell of a new upgraded version of the iPhone, expected to be named the iPhone 5S. The placement of new holes that didn't exist in the regular iPhone 5 shell are said to indicate the addition of a fingerprint scanner in Apple's next flagship model.
The rumours are further supported by Apple's acquisition of mobile security firm AuthenTec over a year ago. AuthenTec have been running for over 15 years now and specialise in tiny fingerprint sensors that can be embedding into micro-electronics. Apple forked out over £225 million on buying out the Florida-based company putting their value at an value 60% higher than before the sale.
After spending such a substantial sum, it now make perfect sense for Apple to use the IP that comes with AuthenTec to integrate their technology into future iOS devices. In particularly Apple will be eyeing up the lucrative government contracts traditionally won by BlackBerry. As BlackBerry struggles more and more and its new BB10 software update seems increasingly-doomed to failure, there is a gap in the market opening up that Apple will be keen to move into. Beefing up the security on iPhones will be particularly important if it wants to become the new provider to national security services.
Apple is also clearly hoping that fingerprint scanners will be come the latest must-have smartphone feature. Writing on TechRadar, Gareth Beavis argues that biometric fingerprint scanners will "change the world again".
However, even if the iPhone 5S does have this new feature, we don't see it being such a big shake up. First of all, it's not exactly a new idea. Many laptops have had similar sensors for years and years. While its true that Apple has a good track record of transforming old ideas and making them ready for the prime time (viz. tablet computers), we can't see this being much more than a new gimmick.
Beavis claims that this ushers in a "moment that heralds a shift in the way we use phones forever" but offers no real evidence other than unlocking your phone with a fingerprint is easier than swiping a pattern or using a 4-digit PIN. Unfortunately, he wildly overestimates the robustness of this as a security feature. Sure, unlocking with a fingerprint might be faster than other methods, but it would be naïve to say that current technology makes it much more secure.
After all, the original iPhone and iPhone 3G didn't even have hardware encryption and software such as the iOS Forensic Toolkit can perform relatively fast brute-force attacks on other versions of the iPhone. Even if Apple doesn't have a backdoor to decrypt the content of iPhones, the general consensus is that it's doable to break the security if you really want/need to.
It could prove to be useful for mobile payments. It could certainly be one of those Apple moments when they take something that has existed for ages but never quite caught on and get it right leading to everyone else following suit to remain competitive. We just don't see it. Apple CEO Tim Cook is already being heavily criticised for the recent lack of innovation at Cupertino and this could be more of a desperate attempt to prove himself to broad members.
So what else do we know about the new iPhone? Other rumoured features on the iPhone 5S include a new low-power high-res screen from Sharp, a better camera with dual flash, NFC and, finally, modern OS features such as homescreen widgets (nah, only kidding about that last one but you do get different colours, yay ;)). There will probably also be a cheaper model called the iPhone 5C.
The new iPhone 5S is rumoured to be coming out some time in September. Apple have already announced a large media event on the 10th September where the full details about the new iPhone models are expected to be revealed.
What do you think about the rumours so far? Is a fingerprint scanner definitely going to be a new feature? Will it ever be more than just a gimmick? And what's your bet for the release date of the new iPhones?