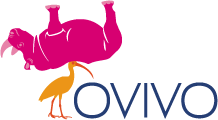 Challenging even the best-value networks and hot on the heels of a new ad-supported data network, it now looks like the cheapest mobile offer is £0/month!
A brand new virtual mobile network called Ovivo has just launched and they pledge to give you calls, texts and mobile internet absolutely free. No more wasting £30/month on an iPhone contract – now you can get a mobile for nothing at all. They claim that smartphone users will get 200 minutes, 200 texts and half a gigabyte of data every month and won't have to pay for it at all. Even tablet users are catered for with 1GB of free mobile internet on offer at no cost whatsoever.
So what's the catch? We're not sure yet. You have to order your SIM for £5 initially but you get this balance back as credit straight away. Even if you go over the included amounts, the prices seem great value at just 6p/minute for calls and 6p per text message. We're still not convinced this business model is viable even in this day and age but we'll be looking to get in touch with Ovivo to find out a bit more. Please check back soon as we want to run an in-depth interview with the people behind this very soon.
So what do you think? Are you tempted by the rock-bottom prices? Do you think the advertising will be too intrusive? And do you think you'll sign up or do you not see it working in the long term?