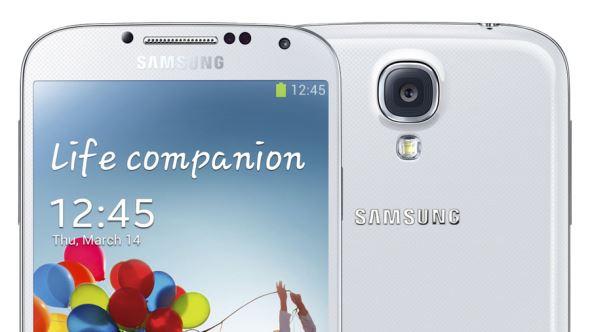 It's almost here! After much speculation and rumour, it seems that Samsung's new flagship mobile phone is going to be released this week. Samsung, the world-leading smartphone-manufacturer, has announced all the specifications for the follow-up to its best-selling Galaxy S3 smartphone, the predictably-named Samsung Galaxy S4.
Among the specs of the Galaxy S4, the screen is probably one of the most impressive. It comes with a huge 5-inch full HD Super AMOLED display with an incredibly-high pixel density of over 440 pixels per inch making for an ultra-sharp appearance. Despite this, the actual form factor of the phone itself fits into a tiny package. It's incredibly thin and also is very lightweight coming in at only about 130g.
Of course, the Galaxy S4 runs the most advanced mobile operating system in the world right now – Google's Android. Some of the new features completely blow away Apple's iOS and this phone comes fully equipped with the very latest version of Android Jelly Bean 4.2.2. There are great new Samsung tweaks too such as the ability to share music through multiple phones so they all play the same song at once fully in sync as a kind of distributed speaker system. There's also some nice tweaks to the user interface and a feature where sounds are recorded along with photos.
Perhaps the killer app is S Translator which can translate between a dozen languages in real time using voice as well as text. So, for example, if you are travelling in Shanghai, you can speak into your phone in English and it will say what you want in Mandarin Chinese. When you get a verbal reply, the phone will magically translate it into English for you. Check out this cool demo to see how it might work:
Other interesting apps included by Samsung are S Health which lets your phone act as an exercise tracker and some futurist motion sensing features for scrolling with your eyes or flipping through pages without even needing to touch the screen.
Of course, under the hood, the Galaxy S4 is packing extreme performance with a 4-core Qualcomm Snapdragon S4 Pro 1.9GHz CPU chip backed up with 2GB of RAM. No matter what you throw at it, this handset will easily keep up. The latest games can be run at ridiculously high frame rates and it utterly spanks the competition in benchmarking tests.
As for connectivity, it of course is fully 4G and NFC equipped. AllShare Cast is included as well meaning you can effortlessly stream media from other devices using Sony's DLNA standard.
The camera is another area where Samsung aims to excel with this phone. The camera sports a massive 13 megapixel sensor which producing stunning results. It has a bright LED flash and performs well in macro and low-light conditions. Plus, of course, there are special modes such as Burst mode, Eraser mode and Cinema mode plus a decent 2 megapixel front-facing camera for video calls or even to merge into your 1080p videos.
Although it was originally announced that the phone would go on sale in the UK on Friday 26 April, the release date has now slipped. Samsung have delayed the release until 10am on Saturday 27th April instead so you'll have to wait a bit longer to get your hands on this amazing new device.
Where to get it?
All the major mobile networks will be offering the Samsung Galaxy S4 from this Saturday. Click the links below for our picks of the very best deals currently available:

So what do you make of the new Samsung Galaxy S4? Is there any better phone out there right now? How does it compared to the iPhone 5, HTC One or Nokia Lumia 920? Which is the best network to get it on? And will you be queueing up to get one later this week? Let us know!