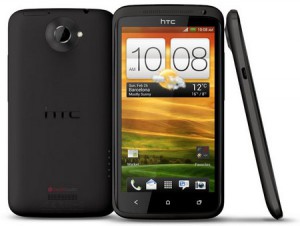 HTC have just announced a thrilling new range of smartphones and we've been looking at each model in detail. Now, our attention finally turns to the flagship model, the HTC One X.
The HTC One X clearly leads the lineup with an enormously powerful processor. It's equipped with a staggering 1.5 Ghz Tegra 3 quad core processor, a processing power only seen on high priced laptop/desktop computers. This gives the phone, lightning fast internet speeds and a flawlessly smooth Android experience even with apps, music, movies and books downloaded. The 720p 4.7 inch HD screen will help add to the all round immersive experience of the phone and at only 130 grams the One X is already proving to be a heavy weight knock out to the brilliant Samsung Galaxy S2.
Another glowing feature is the NFC chip which is capable of transacting payments via a mobile. This is a potentially exciting route for next generation mobile use as Google Wallet continues to expand its availability to a greater range of shops throughout the country. The other features are standard with all of the other bells and whistles you would expect from a high end premium smartphone from HTC.
The impressive 1GB of RAM will help retrieve data rapidly. Similarly the storage space allows 32GB of freedom; a clear sign of the increasing data people store into their devices such as movies and music. The One X's massive internal storage will swallow most users' demands. One dislike though – there's no way of expanding it.
An 8 megapixel camera encapsulates auto-focus, smart LED flash alongside a BSI sensor – helping it to take enhanced photos at low light. Furthermore, there's a standard 1.3 megapixel front facing camera for video chatting and self portraits. All of this mixed in with a 1080p full HD video recording capability matches the brains to the sleek beauties of the body. This is neatly tied in with the inclusion of Beats Audio and a micro-SIM to leave room for its large 1800mAh battery which dwarfs the iPhone 4S's 1432 mAh offering.
Get the HTC One X from just £32/month with 500 minutes, 5000 texts and 250MB data