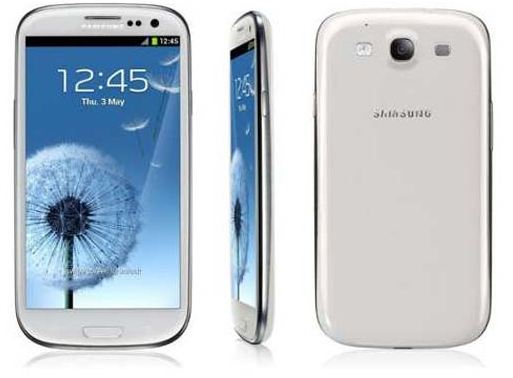 Our latest tutorial is looking at installing a custom ROM on the Samsung Galaxy SIII. CyanogenMod is still probably the best-known and most-popular Android ROM and with good reason. This easy-to-follow tutorial demonstrates a simple way to get Android KitKat 4.4.4 up and running on your SIII by flashing over CyanogenMod 11.
Before we start though, a disclaimer: by flashing custom software or using your phone with root access, you may be voiding your warranty. We take no responsibility if your phone is damaged or bricked by following these instructions.
For this simple step-by-step guide, you'll need to start off with a rooted Samsung Galaxy SIII with a custom recovery already installed. We've already made two videos that quickly explain how to get this sorted:
→ Samsung Galaxy SIII rooting tutorial
→ Samsung Galaxy SIII TWRP custom recovery tutorial
Once your phone is rooted and you've verified the custom recovery works fine, the first step is to download the CyanogenMod ROM zip file and Google apps. We're using the latest nightly of CyanogenMod but you can use any release you want as long as it's CyanogenMod version 11. Once you've downloaded both files just make sure they're accessible on your phone's memory or SD card.
Next, reboot your phone into TWRP recovery by holding the Volume Up key, Home key and Power Key simultaneously until you see the Samsung Galaxy SIII i9300 logo. From recovery, you can backup your current system if you want. Then you're ready to start installing CyanogenMod.
First of all, you need to wipe your phone with a factory reset. This only takes a few seconds. Then you need to go back to the TWRP main menu and select "Install". Here you can add zips – simply add the CyanogenMod ROM zip and then add the Google Apps zip after that. Then swipe across to start the installation. It will take a few minutes but once it's done you can boot into a fresh install of your brand-new KitKat 4.4.4 ROM.
We recommend you follow our simple instructional video to make the process as easy as possible:
Embed this video:

All the links and files you need to follow this tutorial are linked here:
→ Samsung Galaxy SIII rooting tutorial
→ Samsung Galaxy SIII TWRP custom recovery tutorial
→ CyanogenMod 11 ROM for Samsung Galaxy SIII (i9300)
→ Google Apps for CM11
If you have any queries or problems with this tutorial, please let us know in the comments below.