Welcome to video #9 in our countdown of the Top Ten Tech Stories from 2013.
Every Thursday we're going to bring you a new post looking back on our picks from 2013. There were lots of great things happening last year starting at the very beginning of the year when Samsung announced they had sold over 100 million Galaxy S smartphones.
We also had a lot of stories about mobile operating systems starting with the first glimpse of Canonical's Ubuntu Phone operating system at the Mobile World Congress. April saw the first devices running the HTML5-based Firefox OS and of course iOS 7 came out soon afterwards. Google even surprised everyone in September by not going with Key Lime Pie for its next version of Android and instead teaming up to brand version 4.4 as Android KitKat.
Other big stories from last year include the release of a BBM app in October and Giffgaff starting to sell handsets themselves in November. But what do you think were the biggest tech stories from last year?
This is the second instalment in the video series and we're looking at the news of FAA approval to use mobile phones and other portable electronic devices on flights. This is one of the most exciting pieces of news (at least for mobile addicts). We also look at a way to use your phone to hack into aeroplanes and control them through a simple Android app.
Phones/Wi-Fi in-flight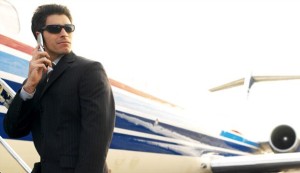 We feel more than anything it's a victory for common sense, as even those with the most rudimentary physics know there is minimal if any risk from electromagnetic interference caused by tablets, phones and laptops. Previously, regulations had meant that personal electronic devices could only be used once the plane is cruising above 10,000 feet but the new guidelines allow you to listen to music or reading a book including on the ground and during takeoff and landing approaches.
The year also saw many carriers introducing in-flight Wi-Fi to their planes which can really those long haul flights that much more bearable. At the end of the year, the Federal Communications Commission also finally agreed to consider lifting its ban on using mobile phones in-flight. By a narrow margin, the FCC voted 3 to 2 in favour of the proposal. The chairman, Tom Wheeler pointed out that the ban is more or less redundant by now and stated that he strongly wanted to see mobile phone use allowed some time in 2014. While his impartiality is somewhat dubious he has links to the mobile industry, everyone must be relieved that he's finally calling out the nonsensical arguments regarding interference as scaremongering pseudoscience.
In much of the rest of the world, voice calls are already allowed only the US is yet to catch up. However, don't get too excited too soon – individual airlines and the FAA would have the final say on allowing voice calls on aeroplanes. Delta Airlines have already announced that regardless of the FAA approval, they would not allow people to use phones on their aeroplanes.
Meanwhile, the European Commission has officially approved the use of 3G and 4G mobile Internet on flights allowing planes to carry their own mobile cell transmitters which will be linked to the ground via satellite connections. We thought this news was really worth a mention as a highlight of 2013 but it's worth noting that British company AeroMobile have been able to use voice and text services in flights since September 2004. They even launched their roaming service for mobile phones on aeroplanes way back in April 2007, so for much of the world this is old news but it's great to hear that the US finally realising how outdated these regulations are.
Would you like to be able to make calls when on a flight? Or can you think of nothing worse than the person next to not only hogging the armrest and the windows eat but also having a detailed, high-volume conversation with their gastroenterologist throughout your entire trip?