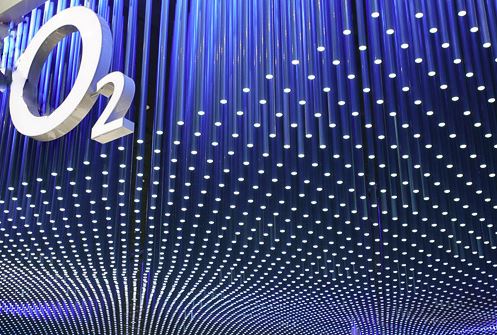 At long last, O2 has announced its 4G LTE service for United Kingdom. The confirmed date that it will launch and the service will go live on 29 August 2013. The official announcement won't take place until tomorrow, but this date is fixed already.
The whole country has collectively breathed a sigh of relief with this news, as this will finally see an end to EE's monopoly on super high-speed 4G in the UK. Until now, super network EE which was made up of the merger between Orange and T-Mobile, has been given the opportunity to be the sole provider of 4G by Ofcom following the farcical spectrum auction fiasco.
EE's 4G LTE service went live on 30 October 2012 so they would have had just over a year's head start with this lucrative monopoly. Almost immediately, they cranked up prices and came under consistent criticism for price gouging. Hopefully, as their competitors are able to enter the market, will see a better deal for consumers wanting to take advantage of 4G mobile Internet.
Industry insiders have hinted as to how the rollout will progress next month. Initially the first part will see London and either Bradford or Leeds in the North of England receive their 4G capability before anywhere else. By the end of 2013, it is said that an additional ten more regions will have their the fast mobile Internet turned on.
O2 have stated that the initial launch will see around 5 million of the UK population covered by their 4G service with this amount increasing by an average of 8 million every month. The next ten cities that will be added are going to be Birmingham, Newcastle, Glasgow, Liverpool, Nottingham, Leicester, Coventry, Sheffield, Manchester and Edinburgh. O2 have also made the bold statement that they will smash the deadline set by Ofcom and have 98% of the UK population covered with their 4G service before the beginning of 2016.
We do have a few hints about the pricing structure, however. It has been revealed that O2's SIM-only tariffs on 4G will come in at £26 per month. There will also be a special deal for customers wishing to switch over whereby O2 are offering a 30 day guarantee allowing them to revert to their previous tariff if they are not content with their 4G service. Unfortunately, today we don't have any more details about the exact pricing plan they've gone for.
In comparison, EE's cheapest rates is currently £21 a month for calls and data. It also already has much broader coverage of 4G across the UK with almost 100 cities currently receiving coverage. Another negative points for O2 is that it currently won't be to support the iPhone 5 at the time of launch although we certainly expect that this will be remedied with later versions of the phone.
There are also some concerns about the frequencies that O2 decided to buy at the recent Ofcom auction. Although they spent over half a billion pounds on mobile spectrum, most of it was in the long-distance 800 MHz band mini they have a bit of a shortfall in the high-capacity, high bandwidth 2.6 GHz band. O2 already had a reputation for poor 3G speeds so it remains to be seen whether they also lagged behind after 4G has come out.
It's also not yet clear whether the virtual operators who piggy-back on O2's network will choose to offer 4G services too. Budget providers such as Tesco Mobile and Giffgaff have yet to announce whether they will offer 4G connectivity when it goes live on O2 nor whether they will introduce new tariffs for this super-fast data service. We're keenly waiting to hear what the situation will be.
As for the other networks, Three Mobile has said that it won't charge any extra for its 4G service but that it is going to wait and see what all the other networks make available before launching its offer. It's thought that this will happen just before the beginning of next year. Vodafone had always claims that their 4G service would be live by the end of the summer but no launch date has yet been announced.
Are you on O2? Are you looking forward to the 4G launch and we take advantage of it? What you think the price tariff will be compared to EE? Do you think that Tesco Mobile and Giffgaff will go for it from launch? And are you concerned at all about the speeds you'll be getting? Leave your comments below