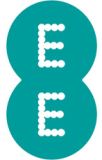 Summary
2G coverage: 99%3G coverage: 98%4G coverage: 97%
EE is the biggest network in the UK so has very strong coverage in most places. This means that it also has one of the best 3G and 2G networks in the country and call quality is great. You can check the EE coverage map to find out about the 3G and 2G signal strength in your local area too.
EE uses the 1,800 MHz frequency for 2G GSM/GPRS/EDGE communications. Its 3G operations use 2,100 Mhz for UMTS/HSDPA/HSPA+/DC-HSPA+ while 4G LTE ison 1,800 Mhz, 2,600 Mhz and will soon use 800 Mhz too.
We've found that in recent months mobile data speeds are reducing slightly as increased uptake results in the same bandwidth being shared amongst a greater number of users.
Despite this slight decrease in 4G speeds, EE seem to have the fastest mobile internet connection of any UK mobile network and capacity should be increasing as more masts are activated. This is verified by independent nationwide tests from 2014 conducted by RootMetrics – EE was found to easily have the best transfer soeeds.
4G
Under the ownership of EE, Orange was the first to launch a 4G service in the UK back in October 2012. Ofcom gave them a monopoly to provide 4G connectivity before any other network. They aim to have 98% of the UK population to be covered by the end of 2014 and use the following frequencies: 800 MHz, 1800 MHz and 2600 MHz.
EE offer 4G in the following towns and cities: Aberdeen, Accrington, Aldershot, Altrincham, Amersham, Antrim, Armadale, Ashby-De-La-Zouch, Ashford (Kent), Ashton-Under-Lyne, Aylesbury, Bangor, Barnsley, Basildon, Basingstoke, Bath, Beaconsfield, Bedford, Belfast, Belper, Benfleet, Berkhamsted, Bicester, Billericay, Bingley, Birkenhead, Birmingham, Bishop Auckland, Blackburn, Blackpool, Bolton, Bournemouth, Bracknell, Bradford , Braintree, Brentwood, Bridgend, Brighouse, Brighton, Bristol, Burnley, Burton Upon Trent, Caerphilly, Camberley, Cambridge, Cannock, Cardiff, Castleford, Coalville, Caldicot, Canvey Island, Carlisle, Carrickfergus, Chatham, Chelmsford, Cheltenham, Chepstow, Chester, Chester-Le-Street, Chorley, Clydebank, Coatbridge, Colchester, Coleraine, Coventry, Crawley, Cumbernauld, Cwmbran, Darlington, Derby, Dewsbury, Doncaster, Dudley, Dumbarton, Dundee, Durham, Edinburgh, East Grinstead, Ellesmere Port, Exeter, Farnborough, Farnham, Fleet, Gateshead, Gerrards Cross, Gillingham, Glasgow, Gloucester, Grangemouth, Grays, Grimsby, Guildford, Halifax, Hamilton, Harlow, Harpenden, Harrogate, Hartlepool, Hatfield, Hemel Hempstead, High Wycombe, Hinckley, Hitchin, Houghton-Le-Spring, Horsham, Huddersfield, Hull, Ilkeston, Ipswich, Jarrow, Keighley, Kenilworth, Kirkby, Kirkintilloch, Larne, Leatherhead, Leeds, Leicester, Leigh, Leighton Buzzard, Letchworth, Lichfield, Lincoln, Lisburn, Liverpool, Livingston, London, Londonderry/Derry, Loughborough, Luton, Lytham St Annes, Macclesfield, Maidenhead, Maidstone, Manchester, Mansfield, Marlow, Merthyr Tydfil, Milton Keynes, Middlesbrough, Motherwell, Neath, Newbury, Newcastle, Newcastle Under Lyme, Newport, Newry, Newton Abbot, Newtownabbey, Newtownards, Northampton, Norwich, Nottingham, Nuneaton, Oldham, Omagh, Oxford, Paignton, Peterborough, Peterlee, Plymouth, Pontypool, Poole, Pontefract, Portishead, Portsmouth, Port Talbot, Preston, Ramsbottom, Rayleigh, Reading, Redcar, Redhill, Reigate, Rhyl, Richmond, Rochdale, Rochester, Rotherham, Runcorn, Sale, Sevenoaks, Sheffield, Shipley, Sittingbourne, Skelmersdale, Slough, Southampton, Southend-On-Sea, Southport, South Shields, Stevenage, St Albans, Stafford, Staines, Stockport, Stockton-On-Tees, Stoke, Sunderland, Sutton Coldfield, Swansea, Swindon, Swinton, Tamworth, Telford, Thame, Tonbridge, Torquay, Totton, Tunbridge Wells, Wakefield, Wallasey, Walsall, Walton-On-Thames, Warrington, Washington, Watford, Welwyn Garden City, Weston-Super-Mare, West Bromwich, Widnes, Wigan, Wimborne Minster, Windsor, Woking, Wolverhampton, Worksop, Wishaw, and York.
4G is also available in these airports: Heathrow, Gatwick, Stansted, Luton, City, Birmingham, Manchester, Edinburgh, Glasgow, Newcastle, Liverpool John Lennon, Bristol, Nottingham East Midlands, Leeds-Bradford, Belfast International, George Best Belfast City, Robin Hood, and Blackpool.
In addition, these cities have "Double Speed" 4G: Belfast, Birmingham, Bristol, Cardiff, Derby, Edinburgh, Glasgow, Leeds, Liverpool, London, Manchester, Newcastle, Nottingham, Sheffield, Southampton, Sunderland, Sutton Coldfield, Walsall, West Bromwich, and Wolverhampton.
More info
EE is a mobile network that is part of the Everything Everywhere partnership along with T-Mobile and Orange. EE is the special 4G-only branch and was formed in 2012 to be the first network to bring super-fast 4G connectivity to the UK as the Ofcom auction for 4G spectrum was delayed until 2013 and EE were the only company who own existing frequencies suitable for sending 4G signals.
For more information, compare EE's coverage with other networks' mobile coverage.