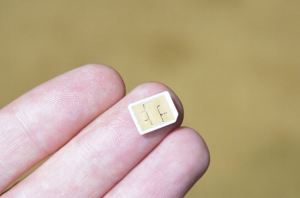 So the iPad mini was announced yesterday and, as predicted, it requires a nano-SIM card. While most of our Top 10 mobile networks provide their own nano-SIMs, Giffgaff haven't got theirs ready yet. So if you want to use an iPad mini on Giffgaff you're out of luck … until now, that is 🙂
We are using specialist equipment to produce Giffgaff nano-SIMs and are offering them free to all our readers. If you want to try out Giffgaff and save money with an iPad mini, order one today. Best of all, our nano-SIMs all come with £5 free credit included.
The iPad mini is the cheaper, smaller cousin of the latest tablet offering from Apple, the new iPad. It weighs in at only 308g and is wafer-thin with a thickness of just 7.2mm. The display is a generous 7.9″ and it comes with the same great 5 megapixel camera supported by the full-sized iPad which shoots lush 1080p video. Best of all, it's much much cheaper than the new iPad with prices starting at just £269. And luckily, now you can get a cut-priced nano-SIM to use with it and benefit from £5 free credit to start you off.