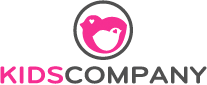 Kids Company is a charity that works with children in some of the most needy areas in London. By donating old unwanted mobile phones to them, you can fund meals for vulnerable children in London. On average, they claim that each phone generous members of the public donate will feed one hungry and at-risk child.
According to official government figures, there are over 2 million children in the UK living below the poverty line and recent surveys show that almost a quarter of parents know of children who might be going hungry. One thing's for sure, the government's misguided austerity campaign and mean-spirited and counterproductive benefit cuts will be exacerbating the situation. Unicef have already warned the government of the harm they are causing to fighting child poverty. Over the last year, the Kids Company has recorded a 200% increase in the number of deprived children coming to use its services.
The current campaign is called Mobile for Meals and Everything Everywhere brands Orange and T-Mobile are even getting involved in a drive to raise £1 million for Kids Company. As 17,000 children are now coming to the charity for their only meal of the day, it's never been more important to do a little bit to make a difference. Any donated phone is sent to Renegersis who recycle it and pass the money onto Kids Company. If you have any spare handsets lying around, please help a child out and help tackle child poverty here in the UK. To donate to the charity, simply take an old handset into any of the 720 T-Mobile or Orange high street shops.