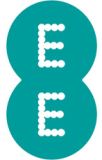 EE has just revealed the list of the next batch of towns to get 4G services rolled out. The UK's superfast mobile broadband pioneer has been steadily increasing the number of locations where you can get a 4G signal since turning the service on late last year. The new 4G-capable masts will be switched on in the following UK regions:
Amersham
Bolton
Chelmsford
Hemel Hempstead
Southend-on-Sea
Stockport
Sunderland
Sutton Coldfield
Wolverhampton
These locations join several major conurbations in the country which have already got a working 4G service from EE. It claims to be ahead of schedule in rolling out 4G already and previously claimed that it wouldn't be long before 98% of the population had access to a 4G signal.
EE is keen to take advantage of its position as the only network currently able to offer superfast 4G broadband in the UK. It will be a race against time to get working services in all the countries major towns and cities and to convince people that it's worth the extra monthly cost to get higher download speeds and also buy a 4G-capable phone.
However since the launch, EE has faced staunch criticism about its price plans. They have been lambasted not only for being too expensive but for only offering very limited data allowances that can be used up very quickly at 4G speeds.
Unfortunately, many major British cities have also been missed out so far by EE. Although they have announced dozens of places, some of the biggest urban areas have still not got a due date for their 4G services. EE has not announced the reasoning behind its choice of regions to begin the roll out so have a little pity for the almost 2 million people living in large cities such as Leicester, Portsmouth, Bournemouth, Wigan and tech-centre Brighton who still don't know when they'll get the new wave of mobile broadband.
Can you get 4G in your area yet? Have you tried it out on your phone? Do you think it's worthwhile? And will you go with EE or wait for the other networks to start a price war?