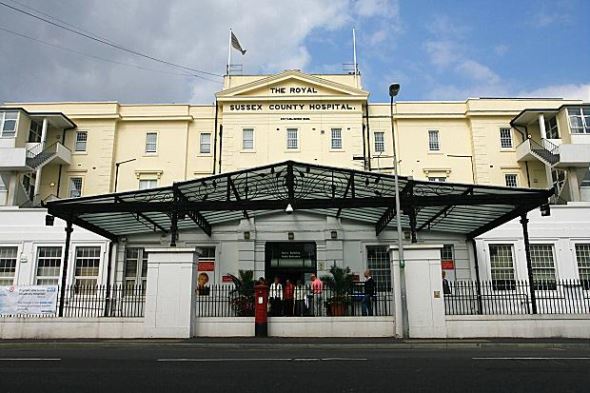 O2 is causing misery for hundreds of patients and doctors at Sussex Royal County Hospital in Brighton. The large teaching hospital on the south coast is a flagship institution but mobile phone network O2 recently removed a signal mast cutting off all their customers.
A doctor who didn't want to be named claimed that working at the hospital was worse than working in the third world since the outage. They claimed that it was directly affecting the care of patients and made it effectively impossible to contact consultants or registrars. They went on to say the following:
In fact, it's worse than that – in India you can make calls, at the hospital you get nothing. We can't text, we can't get through to our consultants and O2 are just hiding behind their website.
Dr Hugh Harvey, a radiologist, said that O2's removal of the mast "directly resulted in delay of patient care" and that it was a disaster for doctors who were on call.
In response, an O2 spokesperson claimed that they were "progressing" alternatives " with the utmost urgency " in order to restore service. But critics pointed out that the mobile netowrk had been given several months to find an alternative location for the mast and, in the meantime, they were causing communication chaos for residents and medical staff. It wasn't clear why O2 had failed to provide alternative means to provide a phone network.
O2 said that they were trying to get neighbouring masts to take over some of the blackout and also looking for new sites for another mast. However, the communication situation in the hospital is still dire and it's a nightmare for patients wanting to communicate and liaise with family and friends.
As the mast serves people who live near the hospital too, many others have been affected. To add insult to injury (in some cases literally), O2's response about compensation has simply been to just give extra credit to affected customers rather than providing any sort of solution. They aren't even offering the option to end contracts early while the signal is still non-existent.
At present, there's still no signal at Brighton hospital. Brighton and Hove city councillor Gill Mitchell has claimed that the whole palaver has been "an utter, utter cock-up".
Are you a doctor or patient at Royal County Hospital? Or do you just live nearby? Have you been affected by this O2 cock-up? And what do you make of O2's response and the fact they've had several months prior warning about this issue?