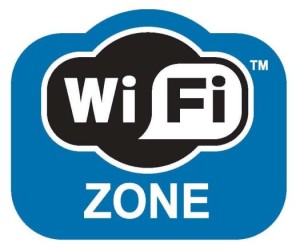 O2 have just launched a new app for smartphones and tablets that makes getting connected to public Wi-Fi a whole lot easier. The O2 WiFi app allows you to take advantage of free Internet access when in a Wi-Fi location without the need for pesky usernames and passwords. The idea is to make getting connected when out and about simpler and quicker.
All you need to do is download the app and register with your mobile phone number. Then, the first time you enter an O2 Wi-Fi hotspot you can select the app in your device settings. From then on your phone or tablet will automatically connect whenever you are in range of a hotspot.
The app is able to connect to free Wi-Fi hotspots in many public places including O2 stores, McDonalds, Harvester, Debenhams, Costa and Café Rouge. So if you're in town you should be to find plenty of places to get free Internet access.
This is particularly useful as it means that you don't have to use up your mobile data allowance or pay expensive rates per megabyte. So this app can actually save you a lot of money if you use your phone for Internet access when out of the house. Even better, these hotspots usually have much faster broadband connections that are available over 3G on your mobile phone.
The app is available to phones and tablets running Android or Apple iOS. And we really have to commend O2 for making it available to all users regardless of what mobile network they are on. This means you don't even need to be on O2 or to have a contract with anyone to make use of this great new feature.
Have you tried the new O2 Wi-Fi app yet? Have you found it useful or do you not think it is necessary? And what you think of the decision to allow customers of all networks to use it?