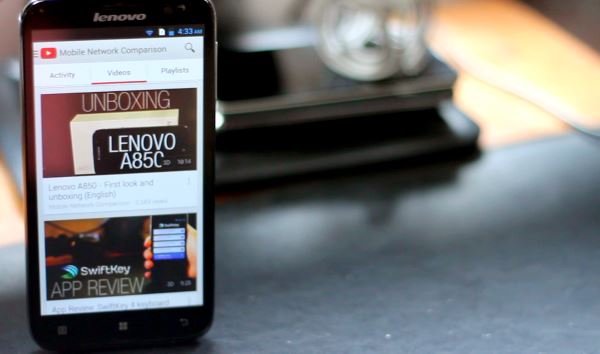 We've already given the detailed review treatment to the Lenovo A789 and the Lenovo A820 and they both got great scores in our tests. But now it's time to look at their stunning 5.5″ A850.
It looks to be a great phone on paper with its MT6582M chipset sporting a quad-core 1.3Ghz CPU backed by 1GB of RAM. It's benchmarks are strong and it also has a front-facing camera as well as a hi-res 5 megapixel back shooter.
Combined with aGPS, 3G connectivity and the all-important dual SIM this is a phone to be reckoned with. But how does it fare in real-world use and what score would it get in our battery of tests. Check out the video below or click through for the in-depth Lenovo A850 review.