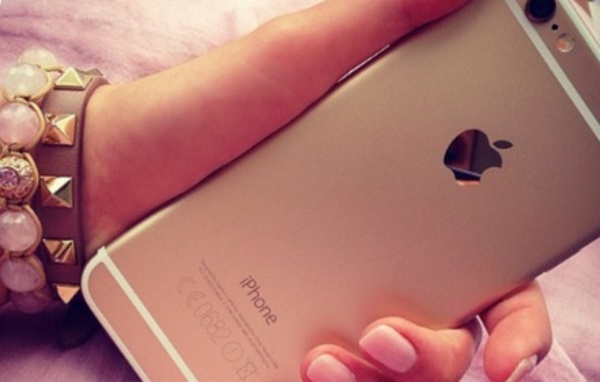 In the smartphone world, "pink gold" seems to be the new black. Following the introduction of Apple's Rose Gold iPhones 6s and iPhone 6s Plus, Samsung announced it is preparing to launch a Pink Gold version of its Galaxy Note 5 in South Korea. The phablet will also appear in "Silver Titanium".
Apple has given Samsung and other smartphone manufacturers a hard time this year. After the introduction of the iPhone 6 and iPhone 6 Plus, the company's share price tripled. Samsung, however, is still showing good results in the lower-priced phones segment, where the company controls over 59% of the market.
Last year HTC presented a girlie smartphone – the HTC One. There also were several pink and red models produced by LG, Samsung, and other phone manufacturers, but none of them has got a lot of attention. Now Apple has introduced its stylish and elegant Rose Gold colour, which can't be categorically described as feminine. There are a lot of discussions on forums and social networks regarding this aspect. Some men think it is a "girlie" phone, others disagree. Yet, Rose Gold iPhones seem to be extremely popular. First sales results worldwide showed they are selling faster than other versions. Apparently these data have prompted Samsung to copy the new trend to take on the competition. This is not the first time Apple and Samsung have done this; the companies have a long history of patent infringement lawsuits.
iPhone 6s and iPhone 6s Plus devices will become available in South Korea on October 23rd. The presentation of the Pink Gold and Silver Titanium Galaxy Note 5 is scheduled for next week as well. Samsung is clearly going to compete hard for its home market. The company has plans to start sales of Pink Gold and Silver Titanium phones in other Asian countries later this year.
However, here in the UK, we have to show some patience. The Galaxy Note 5 is not yet available for British consumers at all. Rumour has it Samsung plans to launch the device in the European market in January 2016. We expect the long awaited phablet will be presented in several colours, including Pink Gold.
What do you think? Is Apple's Pink Gold really a feminine colour? And if you're a guy, would you buy a Pink Gold handset?