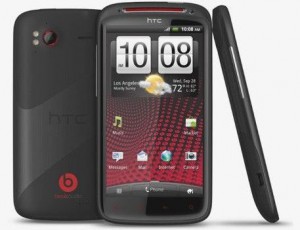 Asda have really stepped up the game after the price for the HTC Sensation XE plummeted this week. The phone was only released a few months ago and cost over £450 at the time. But, if you're quick can now grab it online for only £329. You even get a free pair of Beats headphones worth over £80.
The HTC Sensation XE is one of the most high end handset on offer from the mobile phone giant. It comes packed with a 1.5 GHz dual core processor, the latest more-beautiful-than-ever HTC Sense 3.6 software as well as Google's Ice Cream Sandwich and a 1080p HD 8 megapixel camera. And interacting with the phone is a pleasure thanks to its beautiful qHD screen.
HTC is one of our favourite mobile phone manufacturers, and the HTC Sensation XE does not disappoint. In fact, having used this handset, we actually prefer it to the iPhone 4S. It is certainly a good product to look at and feels solid in your hand whilst not being too big or bulky. Best of all, thanks to the Beats Audio if you use your phone as a music player it will sound fantastic.
If you want one of the latest and greatest Android handsets but can't quite afford the Samsung Galaxy SIII (although there are some tricks we can recommend to get the price down) this is a fantastic choice to go for. And there's no doubt that, if you want a PAYG phone, you can grab a bargain now the price has been reduced by over 25%.