Easter isn't just about fluffy bunnies and gorging yourself on chocolate – it's also a great time of year to treat yourself to a new bargain handset with the Orange Easter Sale that starts today. There are tons of great PAYG handset deals available but hurry because it's only running until the end of April.
We've already checked it out and phones are selling out fast but here are a few of the best price cuts available: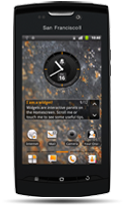 The fantastic Orange San Francisco II which we absolutely love can now be had for only £89.99. You can beat the amount of phone you get for less than £100 with this beauty. This stylish smartphone will keep you connected with email, high-speed internet, WiFi and GPS. Watch your favourite videos on the brilliant 3.5-inch TFT widescreen display, or shoot the action on the 5 megapixel camera – great for snapping and sharing shots on the move. We previously took at look at it here. Compared to the previous version, there's no denying that this is a significant upgrade in the hardware and the newer version of Android is also a huge bonus. Overall, if you're looking for a budget smartphone on PAYG, you won't do any better than this. In many ways, this is a better handset than much more expensive smartphones.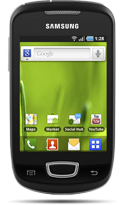 Another great offer is the cute little Samsung Galaxy Mini also for just £89.99. They say good things come in small packages…now say hello to the Samsung Galaxy Mini. What makes it even more tempting is that, during the sale, it comes with 12 months completely free internet! Don't be fooled by the size, this pocket powerhouse has a plethora of features. The Android 2.3 operating system, 3.1-inch TFT capacitive touch screen and accelerometer sensor all combine well to create unrivalled usability and ease of use. Take photos using the 3.15 megapixel camera and share with friends via Bluetooth or simply relax with your favourite sounds using the FM radio and music player.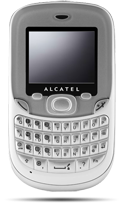 If that's too pricey for you, check out the bargain Alcatel OT-355 which costs just £12.99. Light in weight, but not light on features, the Alcatel OT-355 has all you need. Type out quick text messages or emails on the QWERTY keypad and add in a picture taken on the VGA camera. Tune into FM radio with RDS or listen to your own music on the MP3 player. Enjoy function and entertainment with this stylish phone.