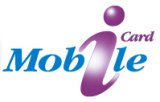 Summary
iCard Mobile has gone into administration as of 27 June 2014. For full details please see here and also check out our comparison table for alternative networks to switch to.
2G coverage: 99%3G coverage: 97%
Coverage map
iCard Mobile is a virtual network which means that it does not operate its own network infrastructure. Instead, it buys and rents it from other operators. iCard actually uses the Vodafone network and its coverage should be identical. This means that it has good 3G coverage although it is not quite as good as other networks such as 3, T-Mobile and Orange. You can check the iCard Mobile coverage map to find out about the signal strength in your local area.
More info
iCard, like many other virtual mobile operating networks, is much much cheaper than its rivals. They gained a lot of publicity due to undercutting even the cheaper alternative networks with their rock-bottom prices. The best thing is that they don't even have any hidden charges and it is possible to call other iCard Mobile users for free. One of the best feature of iCard which we would like to see other operators adopt is free itemised online billing. So far not many networks provide this basic feature. They also have free voicemail. They might be a good choice since the signal should be as good as Vodafone's.
For more information, compare iCard Mobile's coverage with other networks' mobile coverage or check out our complete iCard Mobile review.