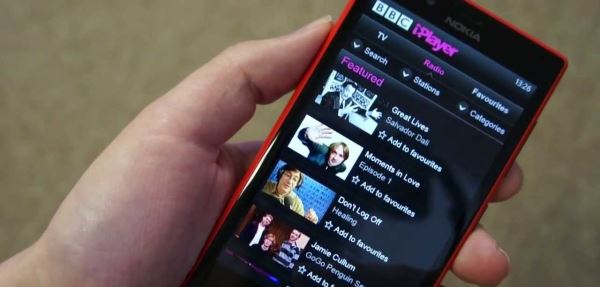 EE's first survey into how customers use 4G mobile internet has revealed a large surge in the use of video streaming as well as uploads from phones. The incredibly unsurprising news from the 4GEE Mobile Living Index shows that customers on faster 4G connections use more bandwidth on video streaming than they did when on the older 3G standard.
The research uses customer surveys as well as a statistical analysis of traffic patterns and packet content to provide an insight into how 4G is being used in the UK. Specifically, the 4GEE Mobile Living Index looked at data from the first seven months of the operation of the 4G service as well as responses from 1,000 4G users in May.
Even less surprisingly, EE's report shows that mobile data usage peaks at certain times such as during the morning and afternoon commute and even with sneaky lunch break usage. Of course, the heaviest time for internet use is in the evening after work.
Also pretty obvious is the revelation that users with large-screened devices stream the most video. More interestingly, more women have taken up 4G contracts over the last few months with their representation rising to over 40% from just over a quarter when 4G first launched.
In particular, streaming through services such as iPlayer and Netflix as well as other ways of downloading and uploading videos accounted for over 25% of all traffic on EE's 4G network. TV and film streaming in particular has seen a significant increase as YouTube now only accounts for 14% of data usage. And major sports and culture events such as Wimbledon also result in large bumps in traffic on the network.
As far as reports from customers went, over 50% surveyed reported that they make use of the faster internet access more than they did when on a 3G connection. They also said that they no longer rely on wifi connections as frequently. Some even are replacing their home broadband entirely with mobile 4G access despite the strict bandwidth limits.
Perhaps because of these limits, it shouldn't be so surprising that basic web browsing still uses up a large proportion of EE's 4G traffic. People may still be somewhat reluctant to make full use of the high speed access to streamed content due to the rate at which it can use up their allowance. As an example of this, social media use on mobile is growing at a massive rate and is expected to massively rise by an order of magnitude over the next two years.
Backing this up, Ofcom's latest Communications Market Report claimed that most customers do not think that 4G offers good value for money. It remains to be seen how competition from other networks offering 4G services will affect things, but almost half said that they are not planning to upgrade to 4G LTE due to the data charges.
O2 and Vodafone plan to launch their rival 4G services imminently. And Three Mobile will surely follow soon after that.
Do you have a 4G connection on your mobile? Do you regularly stream video content? How are you using your phone differently compared to with only 3G internet?