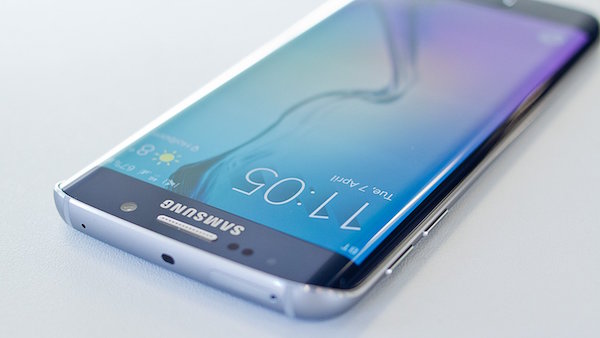 The much-anticipated premium smartphone offering from Samsung, the Galaxy S7, might be available in the UK by April, following its anticipated release in the United States on 11th March. Another date doing the rounds on the rumour mill is 4th March for the US launch. However, some sources are claiming that the UK might see it as early as the 11th March.
As with previous launches, it is expected that Samsung will announce four new handsets, the Galaxy S7, S7 Plus, S7 Edge and S7 Plus. It seems likely that the S7 screen size and screen resolution will not change as the current 5.1-inch display is considered an optimal size and resolution for standard smartphones and screens. What will be new is a pressure-sensitive touchscreen, imitating the latest offering from Apple in the iPhone 6S and 6S Plus.
Expected new features on the phones include fast charging via the USB Type-C port, an upgraded camera and wireless charging. The S7 will possibly have expanded storage made possible with the addition of microSD support and this might allow additional storage of up to 128GB. An interesting speculation is that the S7 front camera resolution will be 12 or 16 megapixels while the front camera will drop from 12 to 5 megapixels. It is assumed that this change is to allow more light in on a camera where resolution is not the primary consideration. Rumours persist of a camera with 12 megapixel and f/1.7 aperture to enable better low light photography which would be fantastic.
The operating system will be Google's Android 6.0.1 (Marshmallow), which is the latest version. It is possible that the S7 will be IP67 certified (dust and water resistant) like the Galaxy S5.
To ensure that the S7 meets the demands of power-hungry consumers it is possible that the new phone will feature the Qualcomm Snapdragon 820 chipset. This should make for a very fast phone which will hopefully be coupled with an improved battery management system which will mean better battery life.
What will the new Galaxy S7 cost in the UK? At this stage pricing is pure speculation but it would be safe to assume a starting price of around £600 SIM-free. Not a bargain at the price, but decent value for money and squarely in competition with the new iPhone 6S. Buyers looking for a phone in this category will be hard pressed to make a choice between the two – although the consensus seems to favour the current Galaxy S6 as a better all-round phone.