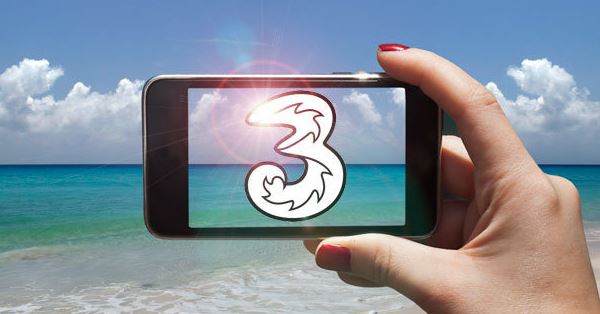 A breath of fresh air in the mobile market – Three Mobile are pushing forward and expanding their Feel At Home scheme (previously covered here) which helps you save money when using your mobile abroad. Unlike the other mobile networks who have been greedily cashing in on exorbitant charges for using your mobile overseas, Three's deal makes using your phone completely free in several countries as you can use your existing UK allowances.
To learn more about how to benefit from this amazing deal or to order a free SIM with Feel At Home no-cost roaming, click here.
Like many mobile operators, Three has business relationships with several foreign networks though its parent company (Hutchison Whampoa) and they have made the most of these to improve things for their customers while they are abroad. Feel At Home originally launched with USA, Indonesia, Sri Lanka, Australia, Italy, Austria, Hong Kong, Macau, Sweden, Denmark and Ireland covered by the deal. At the beginning of this month, they added France, Switzerland, Israel, Finland and Norway.
Even after the EU started helping consumers out by regulating the international market, we frequently heard tales of gargantuan bills caused by overseas roaming charges. With modern smartphones, it is easy to run up £100s in a few hours browsing the internet and even a quick call to loved ones back home can cost more than your hotel room for the night. Things are often significantly worse if you're visiting countries not in Europe.
Three's scheme means that you only have to pay the normal UK rates for making calls, sending texts or even browsing the web with your mobile data connection. This also means that if you have an inclusive allowances that provide a certain amount of minutes, texts or megabytes of data, these will still be usable when you roaming. So when you're on holiday, you can use up your monthly allowance that would otherwise end up going to waste. And with many Three Mobile tariffs including unlimited data, the possibility of saving huge amount of money on roaming internet access are huge.
We think this is great news as, traditionally, roaming charges have hit consumers' wallets hard. Most the time, the mobile networks have done little to make this any better and have happily pocketed profits they've been making. Now, it's almost worth picking up a Three Mobile PAYG SIM if you're going away to one of the countries listed for about a couple of weeks. Just be aware that if you are a PAYG customer you need to purchase an add-on to benefit from this and the SIM must have been active for 30 days before it will work.
Are you going on holiday this summer? Any where nice? And will you be taking advantage of Three's Feel At Home while you're away?